Factors to Determine While Evaluating Accurately Printing Cost Per Page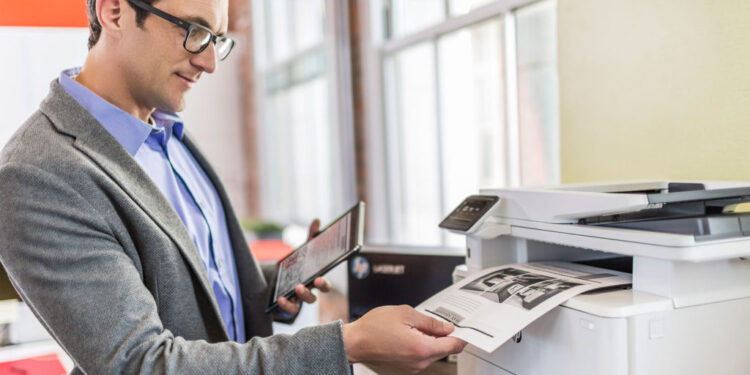 Calculating the present cost-per-print gives a fair idea about what will be the print charges for all the other printers. It'll give you an idea of how much it costs to print on each printer, as well as a baseline for figuring out how much you need to spend on printing frequently. The simplest way to check your cost-per-print is to work with a printer and install code on your network that allows you to track prints in real-time. This method can produce the most accurate outcomes. The alternative is to manually gather the necessary information and perform the calculations.
Price of Ink and Toner Cartridge
If you want to calculate your precise cost-per-print, you'll need to figure out how much the cartridges you're using are worth. If you have trouble obtaining this information, you can use average retail prices for the toner cartridges you use. These numbers can be found on the websites of printer manufacturers or office supply websites. Only the cost of the black toner cartridge is required to calculate white and black cost-per-print. And for the color cartridge, you will need the value of all four cartridges – black, cyan, magenta, and yellow.
Need More Ink provides all details about the ink and toner cartridge they sell. All their office supplies are from renowned brands like HP, Epson, etc. with great deals and discounts you also get a warranty for the product. Check their website needmoreink.com to know their product range. 
Consider your Printer Brand and Model Number 
The cost-per-print calculations differ depending on the printer and manufacturer. As a result, get this information before you start your calculation. These details can be found on your printer, in the handbook, or on the control panel of your computer.
Energy Consumption
The energy consumption of printers is frequently underestimated, especially when there is a large fleet. Older machines cost more to operate, and not all newer machines are created equal. Several multifunction printers are energy-star rated. Upgrade your printer to new energy-efficient ones to benefit from the energy-saving benefits they provide.
Calculate Your Yield Per Cartridge
Most manufacturers publish their page yield figures on their websites and, in some cases, on the packaging of their toner cartridges. For black and white and color printing, completely distinct page yield values are offered, and most manufacturers use a combination of the following tests to calculate these figures:
To estimate white and black page yields, businesses print a text paper that hides around 5% of the page with toner over and over until the toner cartridge is empty. 

To estimate color page yields, they print a paper using toner that covers with both text and graphics, around 20% of the page, until each cartridge is empty.
Calculate Cost Per Page Print
You may determine your cost-per-print once you've gathered all the above information; for black and white, divide the cost of the toner cartridge by the page yield.
Cartridge Cost ÷ Page Yield = Cost for Each Print
Other factors that determine the cost per page print are equipment, supplies, service, maintenance, etc. It is better to calculate all costs to understand the number of cartridges required every month.