Buying Label Printers: Choosing a Device that Fits the Task to be Performed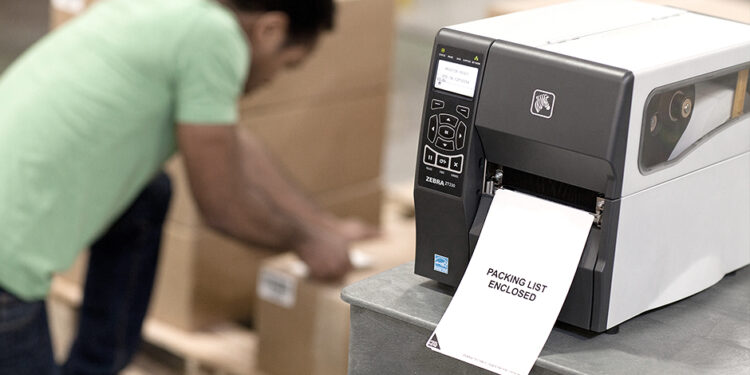 Warehouses use barcodes for improving the efficiency of their operations. To register, track, and gather data on materials and the movement of stocks received, warehouses can barcode products and bins. Warehouse essentials such as racks, items, boxes, and pallets must have accessible barcode labels to boost operational efficiency. Advanced warehouse management systems make it possible to generate label prints from a mobile device or a desktop computer. 
Warehouses use label printers at a lot of touch points. It is important to pick the printer that matches the task at hand. The printer utilized at the receiving dock might not be the right equipment to use in the warehouse aisle. To make the right choice, consider a TSC desktop warehouse label printer that can perform the task it is designed for. 
Choosing the Right Printer
A lot of reputable printer brands provide materials for your label needs. If you want to economize, you can opt for label printers that perform acceptable jobs across different tasks, but you need to consider the waste. When you use label media for an application beyond their intended use, they may not adhere to the surface. You must use media designed for a printer to avoid damaging the device and causing downtime. 
High-end label printers are made to withstand harsh environments, particularly those in busy warehouses. Find an all-metal frame to ensure the device is protected from bangs and bumps. Also, these printers are engineered to produce high volumes of prints that meet the demands of warehouse and manufacturing facilities. The right printer for your warehouse keeps up with the demand to avoid downtime, especially during operations that aim for a target volume. 
Important Considerations
When choosing label printers for your warehouse, consider the following factors:
Printing method. Are you invested in durable labels or simple options? Thermal transfers can produce durable labels while direct therapy printers are simple to use and maintain. 

The size of the label. Are you aware of the maximum label width your warehouse needs? If so, select a label printer that can print such a size. 

Printer resolution. If your warehouse prints labels for products displayed for retail purchase, your labels must have a barcode on them. Barcodes must be clear to be scanned. For text, codes, and numbers, traditional 203 dpi printers are ideal. If your labels are used for barcodes only or low-resolution images, you can opt for a 203-dpi printer.